J. Suquet, Insurance (brokerage)

As Insurance Brokers, we work with a wide range of companies and have the possibility of looking for the product that best suits your individual needs, with premium insurers.
Our task does not end with merely getting your insurance policy. We defend the interests of our clients, and if you are not happy with the policy we have found for you, we look for alternative insurers, always seeking the product that best suits your needs.
Our premium insurers cover:
• Accidents, illness and medical aid
• Vehicles
• Transport
• Third-party liability
• Home insurance, communities, business and industry
• Life insurance and pensions.
Entity inscribed in the Registre Especial de Corredors d'Assegurances: RE J019GC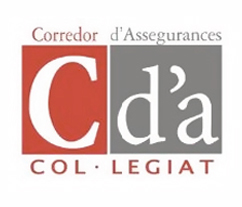 In Gestoria Suquet we count with a team of multi disciplined personnel specialized in the different areas in which we offer services. This environment allows us to offer a personalised solution for our client and at the same time having a team who backs up each and every action, in their respective field. This allows us to act in a global way and to analyse different points of view to find the solution that fits our clients demand